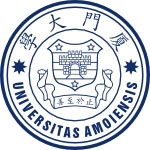 Xiamen University
Xiamen University is one of the top national universities of China that came into existence in the year 1921. The university is one of the most prestigious as well as the most selective medical universities in China. This is exactly the reason as to why Xiamen University is one of the most sought after destinations of MBBS in China. Xiamen University is located in Xiamen, in Fujian province in China. The university is a large teaching and research university offering 82 undergraduate programs, 276 graduate programs and 187 Ph.D. programs. There are more than over 2500 academic staffs and more than about 40000 students including 2800 international students who are enrolled with the Xiamen University for pursuing medical study in China.

Basic Eligibility :- 70 % in PCBE in 10+2
NEET Entrance Test : - Yes, with qualifying marks
Duration of Course :- 5+1 Years
Medium of Instruction :- English
University Recognition :- Approved by NMC and WHO

Key Features of the University
Xiamen University has three campuses at Xiamen, Zhangzhou, and Jimei along with a huge resource centre so that each of the students is able to get the best quality education.
The renowned faculty helps in imparting top quality education to the students who are pursuing their medical course in China.
The university is certainly one of the most preferred destinations of MBBS studies with its world class teaching methodologies and phenomenal resource centre.
Additionally, its low MBBS fees in China provides the required boost to the aspirants from all over the world especially the Indian students to opt for China MBBS.

Faculties and Departments
Xiamen University has specialised department for medicine which is known as the School of Medicine from where the medical studies are conducted for China MBBS. The different departments in Xiamen University are mentioned below:Department of Basic Medicine
Department of Clinical Medicine
Department of Traditional Chinese Medicine
Department of Nursing
Department of Ophthalmology and Visual Science

World Ranking
Xiamen University ranks 318 in the world.

Country Ranking
Xiamen University ranks 10 for medical education in China which clearly proves it is a top ranker in the medical universities of China.

Indian Students
Xiamen University is not only a top destination for the Indian students to opt for MBBS courses in China but also several international students choose the university as their MBBS abroad destination. Every year many Indian students enrol for MBBS studies in China which is increasing with time.

Gallery